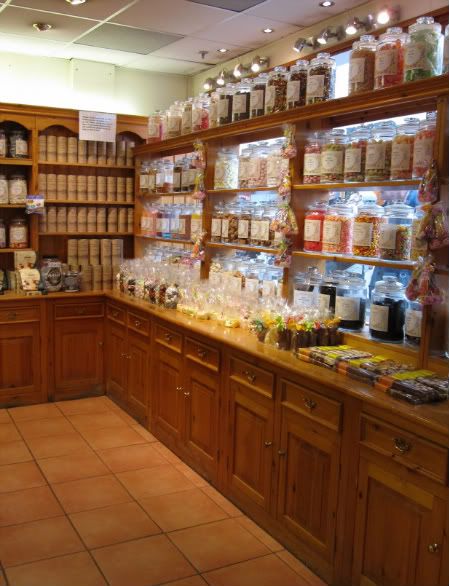 I love getting back over to England, for the next couple of weeks I'm back in old Bighty to see my family, and catch up on some of the little things I always miss since leaving to live in America.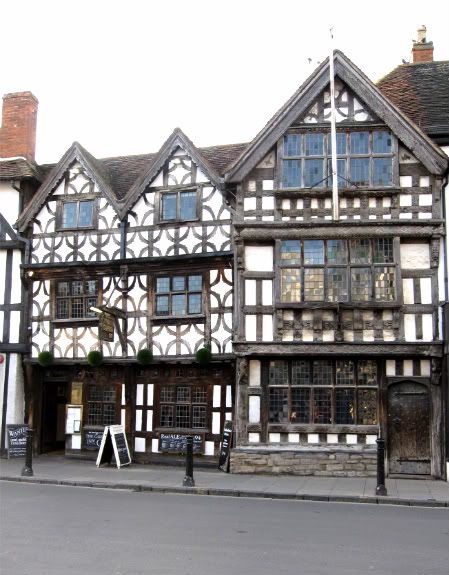 So far we spent an afternoon out in Stratford-Upon-Avon just walking around. I love looking at all the Tudor buildings
(including Shakespeare's birthplace)
and the Swans along the river. There is a little pastry shop which has the best tea and lunch foods, plus its right next to my favorite sweet shop! I stoked up on my favorite English candies you just cant get in the states floral gums and rose/violet creams. With all the frilly shops and history everywhere it's a great quaintrelle destination!
The other day was especially lucky! I've been wanting a vintage (faux)fur coat in a blond mink color all winter. Yesterday we found a great 1950's faux fur coat, just my size and a perfect match for my hair in a local antique shop!
(They say to buy a fur close to your hair color to get the most complimentary fur shade).
With the weather here being rather chilly I was pretty thrilled to not only end the search, but to find it in time for all our big trips around the country next week!