Last weekend my quaintrelle clothing label
Candy Violet
was featured in a fashion show with 3 of Japan's top lolita designers. I sadly wasn't able to be there in person, but here's a little bit about the outfits we were showing on the Saturday!
I decided to chose a color pallet that represented the brand going with purples for candied violets, and pink for candied rose petals, all with a little fluff or sparkle for sugar. Since I have a long time passion for historical and vintage fashions the show moved from 1770-1950's, every eras dream girls!
Grand Habit a Lolita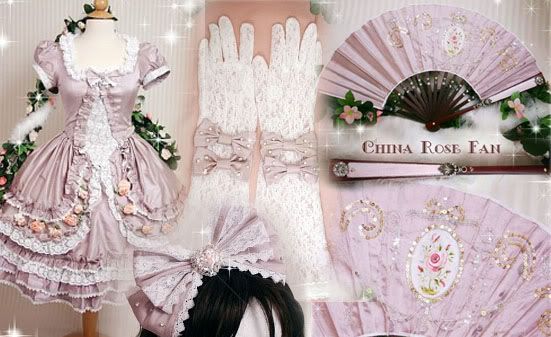 This outfit was inspired by an old 18th century fashion plate of a lady dandy, the book talked about how she was over dressed and I thought isn't that what a lolita strives for!?
Chemise a la Reve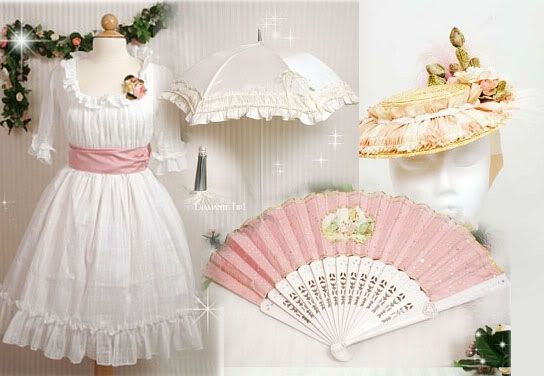 The outfit I made for a visit to Versailles and based on the clothes worn by Marie Antoinette and her clique at the Petite Trainnon. (This dress will be available soon for purchase at last in a few different colors!)
Romantic Stroll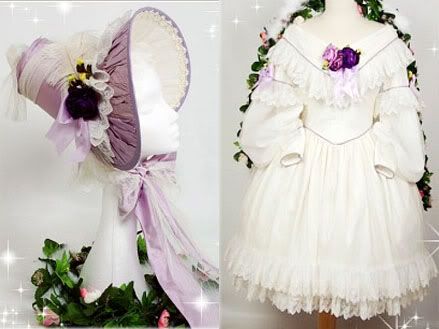 I found a lot of beauty in the rather difficult and overlooked romantic era styles. I wanted to include this one as something a little bit different.
Ribbon Bouquet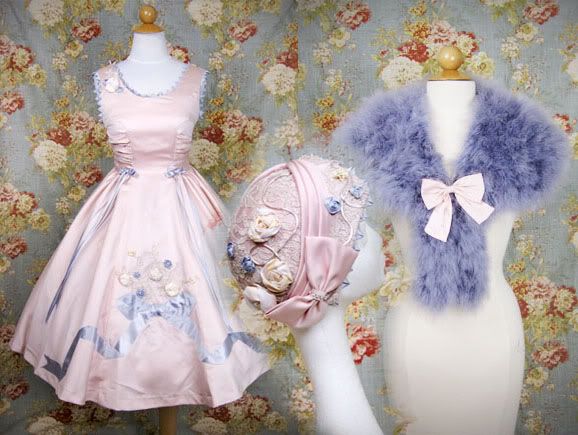 This outfit is based on one of my favorite designers during the early 20th century. I'd wanted to make an outfit like this for sometime, although I opted for a more mid century silhouette.
Hollywood Rococo
This outfit was to represent our new direction! The inspiration came from the Hollywood epic Marie Antoinette from 1938, and the kitschy Du Barry was a Lady from 1943. The mix of period costume and Hollywood seemed the perfect place to end the show, just like we started but with a bold new outlook!
The exciting news too is that all the items from the last 2 outfits are
now available for custom orders in our shop
! The chemise dress will be finally joining the catalog too, just waiting on a few details to get the photos taken and up on the site, should be up in the next couple of weeks.
I hope I'll be able to show the video soon, though I'm still waiting to see it myself!